Eze Okpoko 1 of Ijegun/Ijeododo host members of The Ezendigbo Council in Lagos to show togetherness (VIDEO).
By Naomisophyblog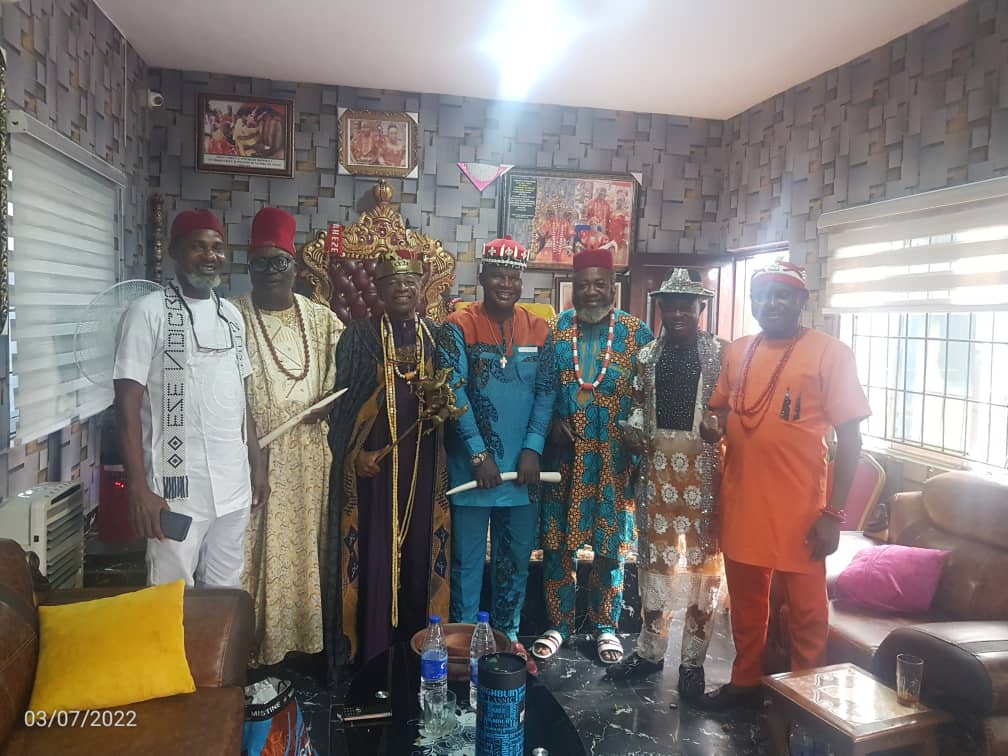 In agreement after a closed door meeting of Ezes in Lagos hosted by HRM Chika Nwokedi, Okpoko 1 of Ijegun/Ijeododo, the royal men of the igbo decent have decided to move the council into greater heights by imbibing the habit of philanthropy, helping igbos especially those in need under the jurisdiction they oversee. This is seen as a gesture that will move the igbo speaking individuals ahead as well as give a feeling of relief.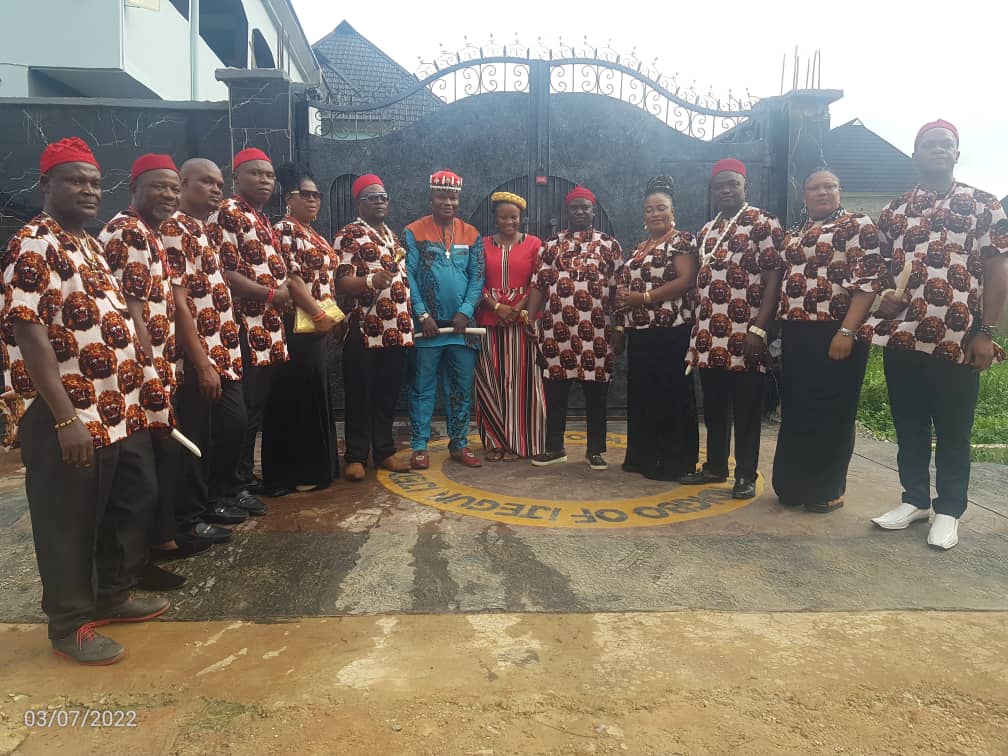 All the cabinet members of the Ijegun/Ijeododo palace was in attendance to welcome other Ezes who visited to honor the host.
Naomi Sophy Blog had a media chat with Eze Okpoko 1 on why he has decided to host the July meeting in his palace? In response he stated that upon his coronation in march, after doing the needful as custom demands to the already existing Ezes before him, he had still decided to host the Ezes in lagos to a treat of merriment for wholeheartedly accepting him into the fold. I just want them to relax and be happy, let us all be one, he said.
Also HRM Chika Nwokedi mentioned that the Ezes should come together and help those igbos in need as the title implies. In affirmation, the council of Ezes agreed with him on that valid basis as he further intends to change the life style of some of the Ndi Ezes. We are the king, and we are suppose to act like one, the mantle is on us to find solutions to problems, he quipped. The Ezes in agreement gave positive responses on way forward for igbos who resides in Lagos and also work with Eze Chika to achieve positive results.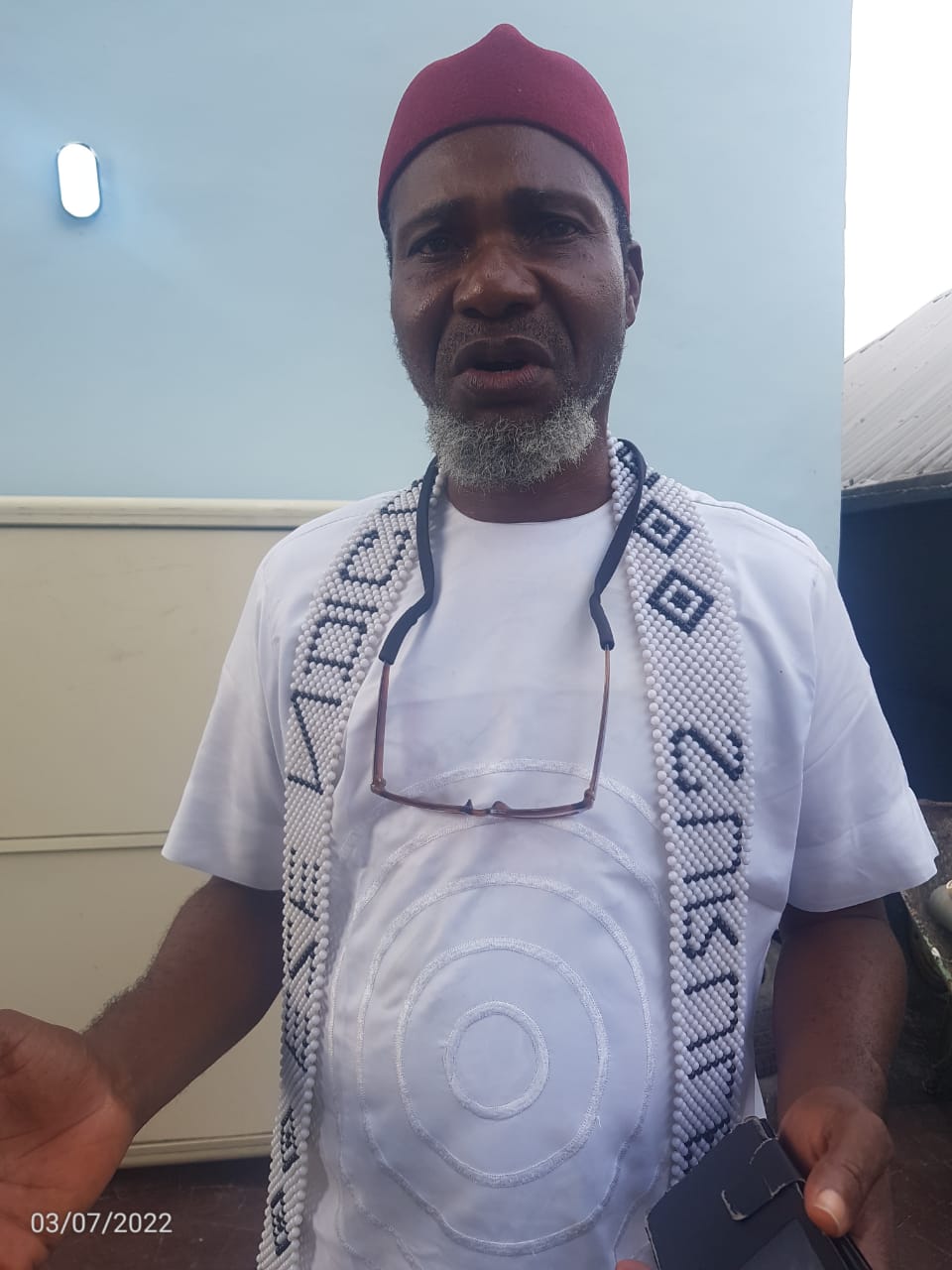 Speaking with HRM Eze Dr. Edwin Obi, The Ezendigbo of surulere, he told the press how impressed he is, knowing Eze Chika the host. He described Okpoko 1 as a generous, free spirited and progressive person who in his magnanimity invited all the Ezes in Lagos to merry, although only 6 attended as others have some commitments that disallowed their attendance, he noted.
Eze Edwin told Naomisophyblog that those who attended includes: The chairman of the association,Eze Nwoshe John, the Eze of Ojodu, The Vice Chairman Eze Jude Arinze of Greenfield, Eze Nick Njoku, the Ezendigbo of Ejigbo,Eze Nmokoro the Eze Of Agbado Okeodo, Eze Baobaselu, Eze of Taiye Ejigbo to grace the occasion, as he expresses that the Ezes are happy to be here . He mentioned that some of Ezes present are coming to the Ijegun/Ijeododo palace for the 1st time and are glad the visit was worthwhile.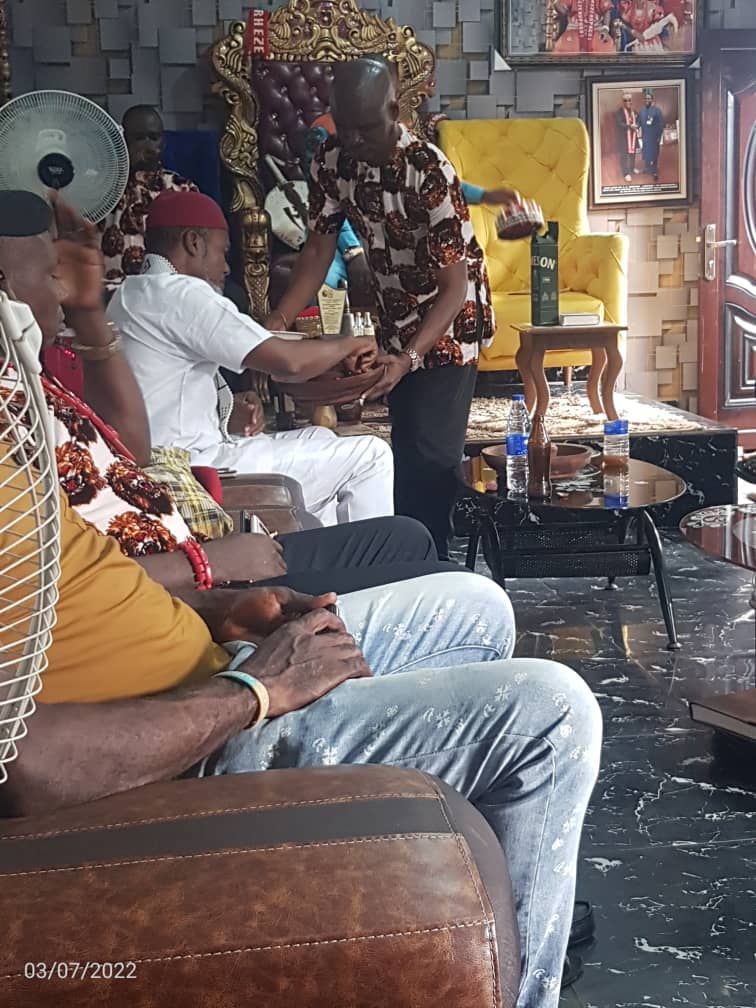 Eze Okpoko is seen as someone who is talented, he has one sweet spirit operating in him, I see him as a progressive to the core, I've been an Eze in surulere for more than 19 years starting out as a very young man, I know a progressive when I see one, he is a good and happy man, Eze Dr. Edwin noted.
Talking about what leadership entails,Eze Dr Edwin revealed that as a youth he didnt know what mantle was bestowed on him until he became fully engaged with the title of the Eze and all it entails. So far so good he took up the responsibility without much ado, settling disputes of those older than him as he also made sure that all lives in peace and harmony, he experienced the responsibility and honor Ezeship brings.
Advising his fellow Eze, the host, he noted that a leader is faced by a lot challenges, criticism and as such, he should shun jealousy, condemnation, site talks etc, Eze Chika should have a large heart just as he has now , increase his level of tolerance and he will surely succeed as an Eze, most importantly, he should go closer to God and he will make it.
Eze Okpoko is the light that has come amongst Ezes in Lagos, we have very good thought of him, he will be celebrated amongst the Eze, he is loved by all, Eze Edwin affirms.
HRM Igwe Emmanuel Okoro, Ezendigbo Agbado Okeodo lcda introduced himself as one of the council of Ndi Eze in Lagos state, he noted that Eze Okpoko joined the council upon his coronation and that makes him a member,and as such the council decided to observe the monthly meeting in his palace today, making Okpoko 1 the host. Furthermore, he described HRM Eze Chika as an influential man, a philanthropist, a very generous and open minded king while wishing him God's blessings as he takes igbo ahead.
My advice for Okpoko 1 is to make sure that igbos in lagos, especially those within his jurisdiction is in his hands to promote peace, order and ensure maximum security in the interest of the igbos in his area of leadership. He must should see himself as a solution giver, be at peace with everyone, other royal fathers within his jurisdiction as well as carry his community along which i believe he will do, Igwe Emmannuel said.
He further stated that leadership role is a continuous assessment for every Eze, you must listen to your subjects (cabinet members) and not believe you know all, listen to advice and create solutions. In my jurisdiction with cabinet members to be about 200 persons, we take decisions unanimously. My cabinet members also have like minds, they come together in one accord to help each other, the widows and those in need, he said.
Watch the video of activities below:
This is another opportunity to own a faster-loading website to expand your business and take it digitally online. Meet the best website designer/master coder for any kind of website. Contact them now it is affordable Chat now: 09077260922